This little beauty is a survivor!
I went to visit the newly purchased home of friends. They said it was a fixer upper. And IT IS.
The garden was very neglected, but here she is...a sweet little rose just waiting for them to trim, water and love, as they love their new house!
Yesterday I had many kind comments on my mountain hike of younger years.
Here is the mountain I climbed.
I'm not an avid hiker. I once thought I would climb it again....NO, no longer do I think of that!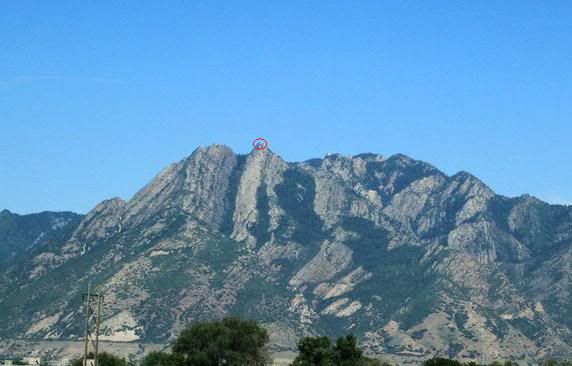 This is Mt. Olympus as seen from Salt Lake City. The red circle shows the top where the trail leads.
Second photo is from atop the mountain looking down at a section of Salt Lake City. I did not take a camera since I wanted to carry nothing extra! Not even enough water.
I don't know those people below. Let's say "hikers."
http://utahtravelcenter.com/activities/hiking/hiking-trailsnorth/images/mountolympus.jpg
Today is restful for me is as I am NOT climbing a mountain! ~Mary